Call Jonnie today for an affordable & professional tree service
I'm Jonnie, and I own Wolf Trees & Gardens. We are a local company, and we pride ourselves on our high-quality tree services including tree pruning, tree removal, and stump grinding. We are extremely proud to serve the residents of the Eastern Suburbs, and there is no job too big or too small for us to handle. Your time is valuable, and this is why we give you a fast and free quote within two business days.
We can help if you have a townhouse with difficult access, areas with difficult parking, or smaller trees. We also give our customers free cleanup on all of our jobs, so we leave your yard neat and tidy. At Wolf Trees & Gardens, we're also eco-conscious, and we recycle all of our green waste.
We want to be the tree removal and maintenance service that you count on time and time again. This is why we've taken the time to build a solid reputation for going above and beyond for our customers. Most of our business comes from referrals, and we make sure that the customer has a great experience from the first point of contact until we complete the job.
18 meter Eucalyptus Tree gone in 9 secs
Services
At Wolf Trees & Gardens, we provide several high-quality services for our customers in the Eastern Suburbs.
Tree Pruning
Tree pruning is where we carefully prune away any drooping, overhanging, or dead branches out of your surrounding trees. We can also thin out the trees' canopies to allow more sunlight through, and we can perform selective height reductions as well.
If you want a more attractive yard, tree pruning can help tidy up any problem areas. It also makes it a safer environment because it reduces the risk of branches falling and injuring you or your family. Also, if your tree has an insect infestation, it can damage the tree's structure. Our friendly and professional staff can quickly and easily prune your trees and leave you with a safer, neater, and sunnier yard.
Tree Removal
Do you need our staff to take a tree down so you can enjoy the view of the Eastern Suburbs? Have recent storms damaged your trees or have you noticed a dying, dead, or decaying tree? We can help by removing these trees.
Our staff can perform most tree removals within 7 to 10 days. We'll give your yard more sun so you can enjoy it with your family. We can also help remove trees so you can renovate your property without any hassles. Also, we can make sure that your home doesn't receive any damage from your trees being too close to your home.
Stump Grinding
Stumps can be a hassle if you leave them in your yard, and our staff can remove them quickly and efficiently. They take up space in your yard that you could utilise for space for your family, and they're a hazard. Stumps can attract insects, allow for new tree growth, and cause damage to your lawn equipment.
An easy way to avoid all of these problems is to let the staff at Wolf Trees & Gardens grind any stumps in your yard. We want to make sure that your yard is safe and tidy, and we'll clean up when we finish the job.
We are qualified stump grinders that will safely and quickly remove any stumps you have in your yard. Our knowledge and experience reduce the risk of an accident or an injury, and it helps to ensure that we complete the job to your exact standards.
Call Jonnie for a Free Quote Now!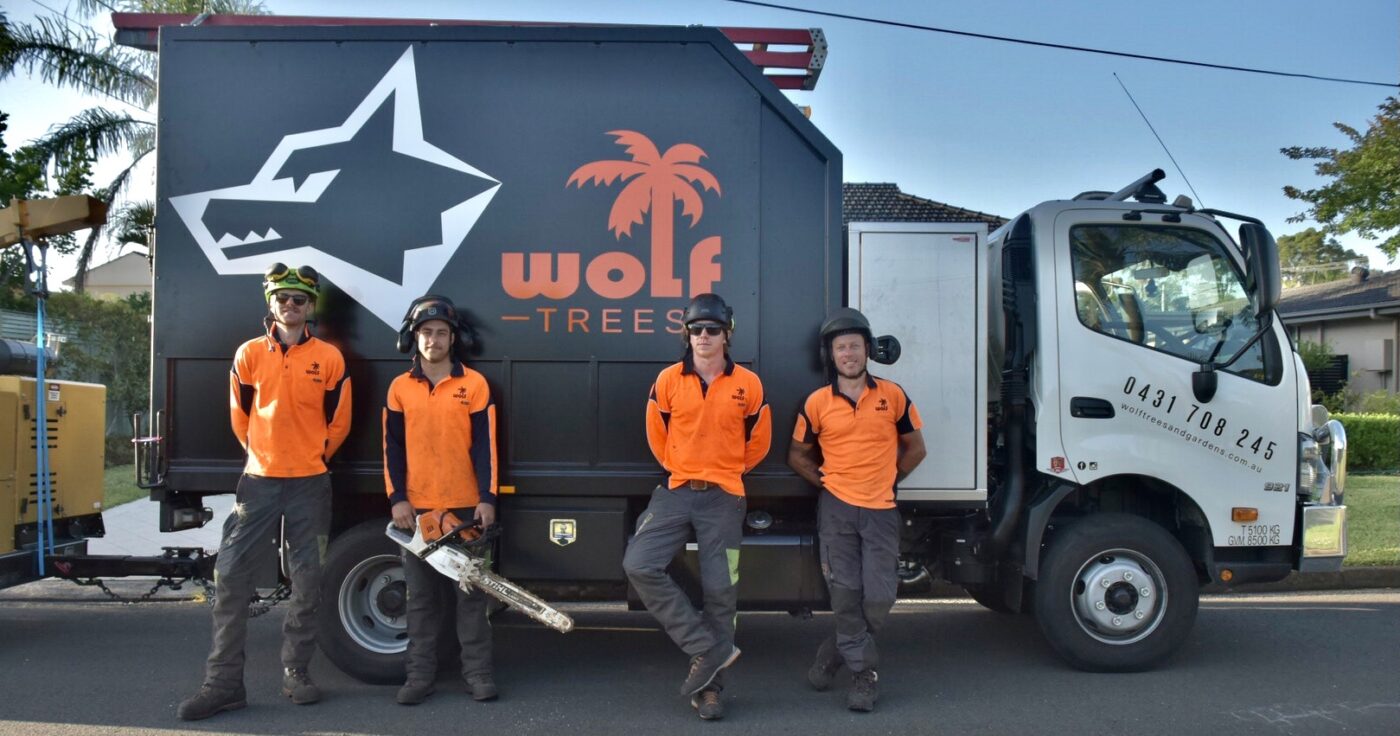 Next steps
1
Check with local council if permit is required
2
Call and ask Jonnie for a quote
3
You will receive a text message confirming a site visit to inspect
4
A formal quote to follow straight away with a copy of our qualifications and Insurances
5
Arrange a convenient time to book job in
6
You will receive text message the day before to confirming arrival time
7
Once Job is complete a thorough clean up is done, leaving the property clean
8
We will then walk you through what work has been done
9
Invoice will be sent, and payment can be made by internet transfer, credit card or cash
Client Testimonial
Most impressive team, from receipt of quote to completion of work and clean up. Arrived on time and completed work within the stated time. Very professional and would have no hesitation in using again or recommending to others.
Alan C
Tree Removal Council Regulations in the Eastern Suburbs
If you want to have a tree removed from your property, for whatever reason, make sure to check the rules first. Regulations regarding tree removal do not only vary by state but also depend on local councils. If you are to apply for tree removal, you also need to ensure your reason is valid.
Land and homeowners in Sydney's Eastern Suburbs who want to have a tree removed usually do so because of any one of these reasons, sometimes in combination:
The tree is infested with termites or some other insects.
The tree is diseased.
The tree is dying or already dead.
The tree is planted in the wrong position relative to the house or building.
The tree poses a threat to the building owner's safety or that of the neighbours.
The tree stands in the way of construction or renovation work.
To find out if you will be permitted to proceed with tree removal, you need to file for a tree removal application with your local council.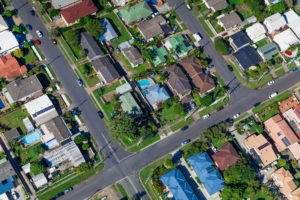 Prices for tree removal application
Just as each local council has its own tree removal application form, the fees charged for tree removal application also vary.
Randwick City Council
The Randwick tree permit application is used for both minor tree works on private trees found in a Heritage Conservation Area or listed in the Council's Significant Tree Register, and for pruning or removing any private property trees. However, it's always better to err on the side of caution, so always double check if there are exceptions to these conditions.
For Randwick, the tree removal application fee for a single tree is $76. You'll also need to pay an additional $28 for every additional tree.
Waverley Council
The Waverley Council tree permit application is quite straightforward and states that the "pruning, cutting down, lopping, topping, ringbarking, removal or willful destruction of any tree" is prohibited subject to the following conditions:
The tree is five metres in height (or more) and has a trunk width of 300 millimetres or more at ground level.
The tree canopy is spread at about five metres or more and has a trunk width of 300 millimetres or more at ground level.
The tree is included in the Waverley Register of Significant Trees.
Street trees are not to be pruned, removed or altered in any manner.
The tree removal application fee for a single tree in Waverley is $77. You need to pay an extra $31 for every additional tree.
Woollahra Municipal Council
The tree works application form used by the Woollahra Municipal Council applies to private property trees that need to be pruned or removed. The tree works application processing fee for Woollahra is $77.50 per tree, and you need to pay $28.50 more per additional tree.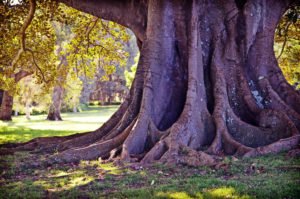 Protected trees
Aside from trees located in public property, heritage trees and significant trees are also protected by law from pruning and removal.
In Sydney, this protection is embodied in the Sydney Development Control Plan 2012. If you want to remove a tree included in the heritage list, you need to apply for development consent. To find out what heritage trees are in your area, you can check with your local council and secure a copy of the list.
Significant trees are protected for a host of different reasons:
Horticultural value: A significant tree may be old and considered venerable. It can also be an outstanding example of its species, be extremely rare or may have been part of the original or native vegetation. It can also have outstanding or impressive physical attributes.
Social value: It may be strategically located, contributes to the beauty of the landscape or functions as an important landmark. It may also have religious or spiritual significance or be important to aboriginal activities.
Historic value: The tree may be part of a historic area, a ceremonial planting or have a meaningful association with an event, person, group or institution.
Aesthetic value: A significant tree may enhance the surroundings with its beauty, have unusual features and be considered an outstanding specimen of its kind.
Some examples of significant trees include the Queensland firewheel tree (Stenocarpus sinuatus), Moreton Bay fig (Ficus macrophylla), Washington palm (Washingtonia robusta) and brush box (Lophostemon confertus).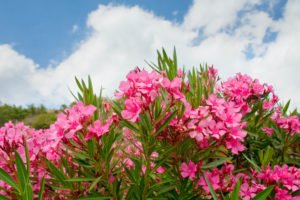 What you can prune or remove without council approval
Just as there are significant and heritage trees that are protected from pruning and or removal, there are also those that do not require a tree permit application from the council. These include trees classified as noxious, such as the following:
Celtis sinensis (hackberry)
Citrus spp (citrus)
Ligustrum sinense (narrow leaved privet)
Ligustrum lucidium (broad leaved privet)
Nerium oleander (oleander)
Olea Africana (wild or African olive)
Salix spp (willows)
Syagrus romanzoffianum (cocos palm)
Toxicodendron spp (rhus tree)
Be sure to notify the local council and provide photographic evidence prior to removal.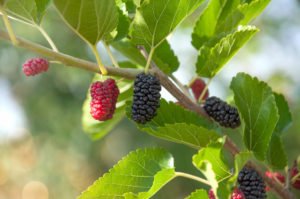 Other species that can be removed without permission
You can remove the following types of trees without permission:
Ailanthus altissima (tree of heaven)
Bamboo spp (all species and cultivars)
Citrus spp (all varieties)
Cotoneaster spp (Cotoneaster)
Ficus elastica (rubber tree)
Gleditsia triacanthos – non-cultivars (wild honey locust)
Lagunaria patersonia (Norfolk Island hibiscus)
Ligustrum spp (privet)
Melia azedarach (white cedar)
Morus spp (mulberry)
Musa spp (banana)
Olea europaea var. Africana (African olive)
Robinia pseudacacia – non-cultivars (false acacia)
Salix babylonica (willow)
Schefflera actinophylla (umbrella tree)
Syagrus romanzoffianum (cocos palm)
There are also tree species that you can prune or remove without permission, as long as the tree is less than 10 metres tall. However, it should not be listed on the register of significant trees, as well:
Cinnamomum camphora (camphor laurel)
Celtis sinensis (Chinese nettle tree)
Celtis occidentalis (American nettle Tree)
Erythrina x sykesii (coral tree)
Liquidambar styraciflua (liquidambar)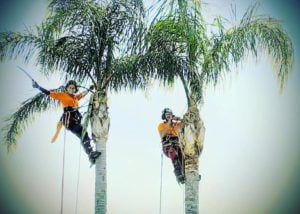 Avoid getting penalised
Anytime you want to prune or cut a tree in your property, be sure to check with the local council first and familiarise yourself with local regulations. Offenders under the Environmental Planning and Assessment Act 1979 can face stiff fines and penalties depending on the extent of tree destruction.
If you need assistance with tree removal, please contact Wolf Trees and Gardens. We specialise in tree pruning, removal and other related services in Sydney's Eastern suburbs.
Call Jonnie for a fast and free quote today!
Call Jonnie for a Free Quote Now!