Call Jonnie today for an affordable & professional tree service
The stump may seem like a harmless feature on your yard, but there are many reasons why you will need to remove it.
Takes up space in your yard – Taking away the stump can create more space in your yard for things like a garden, fire pit, outdoor table and so on, allowing you to enjoy the outdoor area of your home much more.
May cause accidents – When you have active kids who regularly play in your yard, stumps can be a hazard to their path and can cause accidents. Even grown ups can stub a toe or sprain an ankle when navigating around stumps.
Damage to lawn equipment – Having a stump when you're mowing your lawn can damage your equipment and can end up being more expensive in the long run.
Causes new tree growth – The stump you leave behind can cause fresh sprouts to grow, which can end up stealing nutrients from surrounding plants or grass.
Attracts insects – Leaving the stump will attract insects that will bore into it, laying eggs and possibly rotting it from the inside. After some time, these insects may spread to your home and cause more issues.
Leaving the stump may be okay in the short term but long-term issues may arise if it's not dealt with properly. Wolf Trees & Gardens can help you remove your stump in a professional and efficient manner.
We highly recommend that you don't remove the stump yourself in order to avoid accidents. A qualified stump grinder like us can assess the situation better and provide a free quote for the job.
We make sure the process is safe and we clean up after ourselves, ensuring the property is left in the same condition as when we started.
Call Jonnie for a Free Quote Now!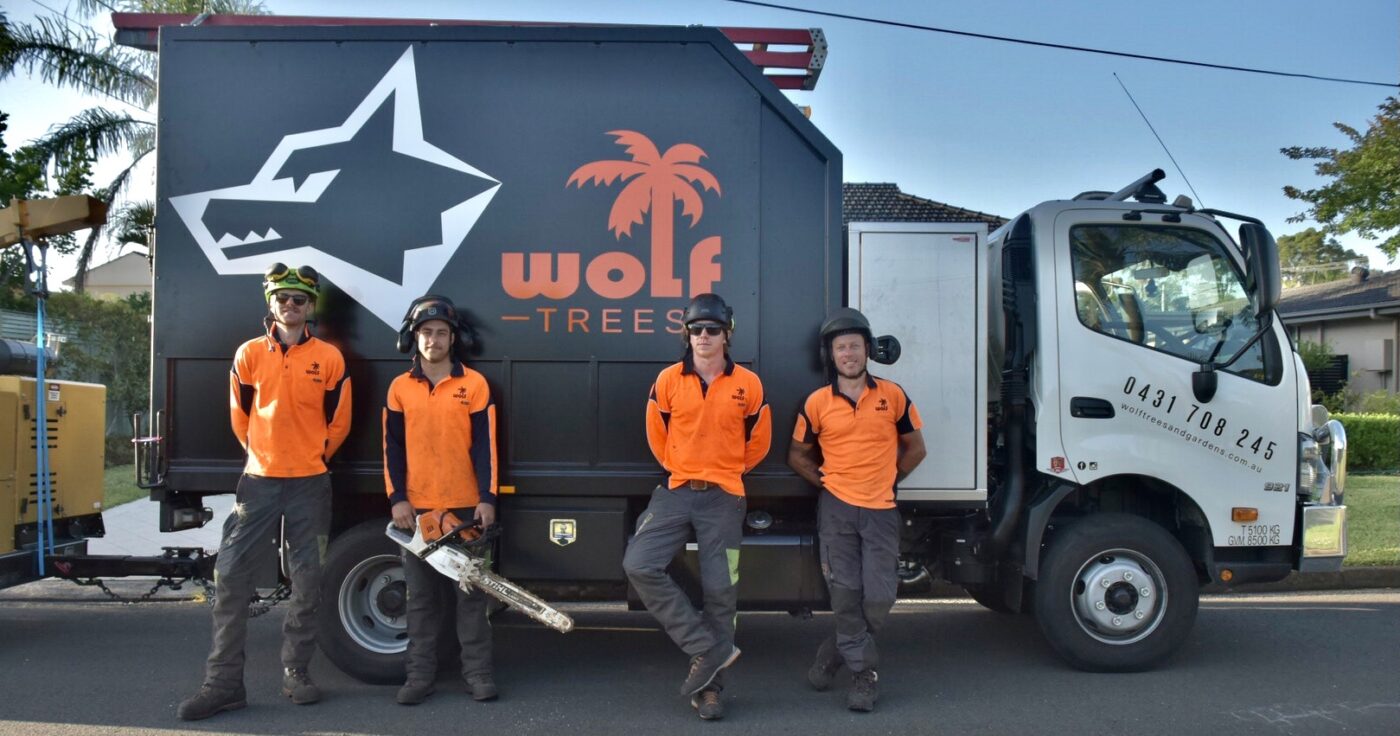 Next steps
1
Check with local council if permit is required
2
Call and ask Jonnie for a quote
3
You will receive a text message confirming a site visit to inspect
4
A formal quote to follow straight away with a copy of our qualifications and Insurances
5
Arrange a convenient time to book job in
6
You will receive text message the day before to confirming arrival time
7
Once Job is complete a thorough clean up is done, leaving the property clean
8
We will then walk you through what work has been done
9
Invoice will be sent, and payment can be made by internet transfer, credit card or cash
Testimonials
Jonny And his team delivered the 3 P's. Punctuality, Politeness and Professionalism. I had them grind down and remove some old tree stumps for me. Their quote was the most competitive and they saved my back and the wife was happy! Would recommend them to my friends and colleagues. 5 stars!
– Repoman
Call Jonnie for a Free Quote Now!