Call Jonnie today for an affordable & professional tree service
If you live in Sydney, there's a very good chance you've got at least one gum tree on your property. They're everywhere in Australia, and usually, we love to have them around.
However, even the trees we love can sometimes become a problem. Maybe you need to build something in the same place your tree is, or maybe it's just making too much of a mess in your backyard.
Some customers contact us when they're ready to give the go ahead to remove their gum tree as soon as possible. Others are just looking for more information, advice, or a price that they can factor into a bigger building or development plan. We also work for homeowners, commercial property owners and many other types of customers.
So, whoever you are and whatever your reasons for looking for gum tree removal in Sydney, Wolf Trees and Gardens can help. Here's what we do, and how we can help you to solve gum tree problems.
About Gum Tree Removal
Sometimes, customers contact us needing total gum tree removal. Our team will visit their site to assess the problem, and then plan the removal carefully. They will climb the tree and start cutting it down carefully, ensuring that people and property stay safe throughout the process.
Other times, customers don't need full gum tree removal – but they do need branches to be trimmed and the tree to be pruned. Our team can help with that too.
Wolf Trees and Gardens can even tell you if your gum tree is diseased or dying, and if it needs to be removed for safety reasons. We're professionally trained to understand how trees grow, when they're not doing well, and what to do with them. We also recycle any green material and have wood chipping equipment that ensures your tree stumps are properly taken care of.
Just cutting down gum trees is not always enough to keep them from growing back, and we've seen our fair share of gum trees that sprouted right back up from a tree stump. Not to mention that tree roots are often even more disruptive and destructive than the parts of the tree you can see!
Whether you're in Sutherland Shire, Eastern Suburbs, St. George, Innerwest or in the surrounding area, if you have a gum tree problem you need to solve, we can help.
Why Choose Wolf Trees and Gardens
There's a good reason why arborists require certification. While it might seem simple enough to cut a gum tree down, it's actually a complex and potentially dangerous process.
Professionals like the team at Wolf Trees and Gardens have the right training – including level 5 arborist certification – and the tools and equipment to cut down and dispose of gum trees properly. Climbing trees with tools, understanding which branches to cut, and when, to ensure that everyone and everything stays safe is part art, part science, and definitely not something you should attempt on your own!
Wolf Trees and Gardens also carries all the necessary insurance to ensure that you're protected no matter what, and with fast, free quotes within two business days, it's a very quick process from start to finish.
Our team ensures that your gum tree removal goes smoothly, and we even include a clean up service in every quote. So, when you're ready to use that part of your garden, it's ready for you too.
Whether you need to remove a dangerously damaged tree in a hurry or you just want to take out a tree or two so you can build or landscape your yard, Wolf Trees and Gardens can help.
Call Jonnie for a Free Quote Now!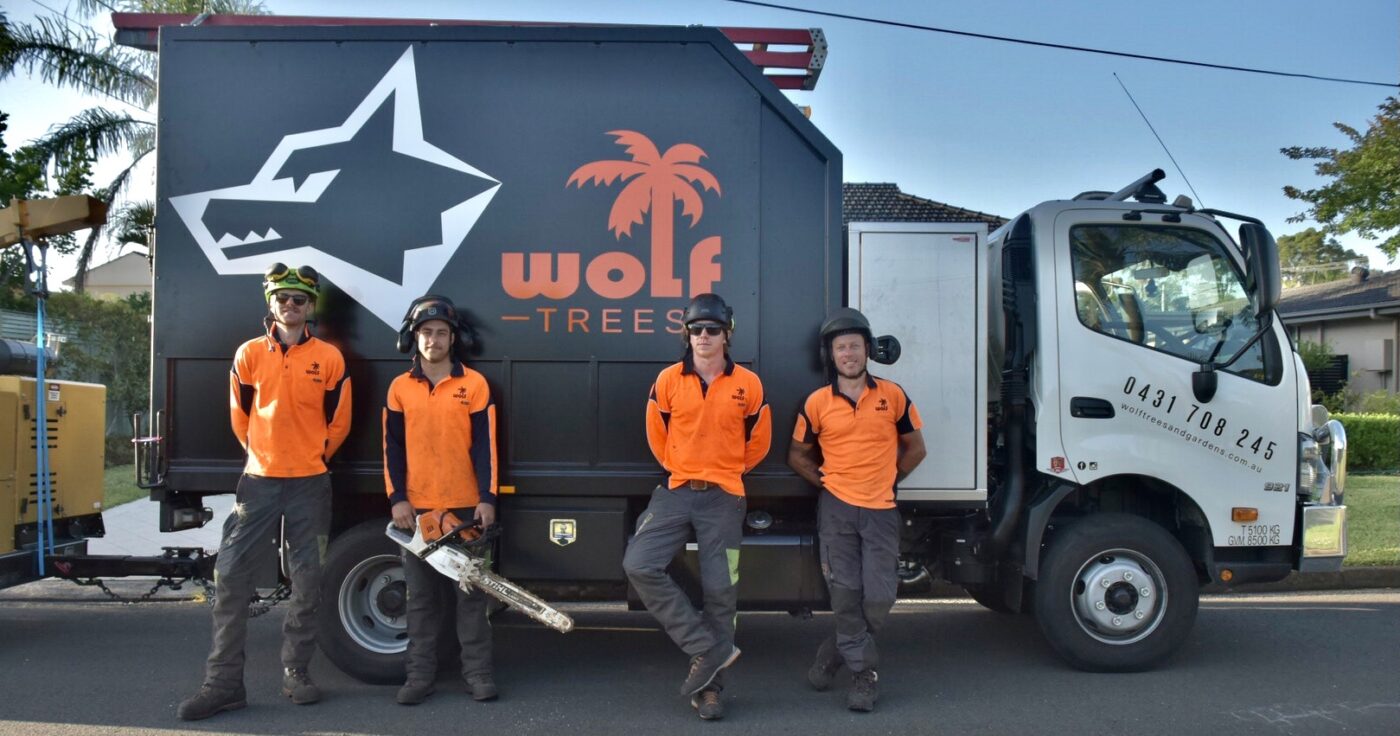 Next steps
1
Check with local council if permit is required
2
Call and ask Jonnie for a quote
3
You will receive a text message confirming a site visit to inspect
4
A formal quote to follow straight away with a copy of our qualifications and Insurances
5
Arrange a convenient time to book job in
6
You will receive text message the day before to confirming arrival time
7
Once Job is complete a thorough clean up is done, leaving the property clean
8
We will then walk you through what work has been done
9
Invoice will be sent, and payment can be made by internet transfer, credit card or cash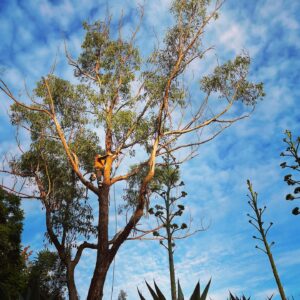 Testimonials
Call Jonnie for a Free Quote Now!