Call Jonnie today for an affordable & professional tree service
At Wolf Trees and Gardens, we know the importance of managing the trees surrounding your home. That's why we provide an excellent and professional service that families can afford. We pride ourselves for our professionalism and cleanliness upon completion of the job.
We've serviced the Inner West, Eastern Suburbs, Bayside, Sutherland Shire and Georges River since 2011. The owner, Jonnie Goodman, will answer your call personally and arrive onsite to give you a quote within 24-48 hours. Jobs are completed with 7-10 days.
"Jonnie (Wolf) rang me about my request he advised he could be at my place in the afternoon he arrived promptly gave me a fabulous price & said I can remove the Tree now if you want….I had other Quotes from $800 Jonnie's quote was the cheapest out of 6 quotes….he works so fast – cleaned up after finishing. He has to be one of the fastest workers I have ever met…had all his Safety Gear – thank you Jonnie (Wolf)"
– Steve
Call Jonnie for a Free Quote Now!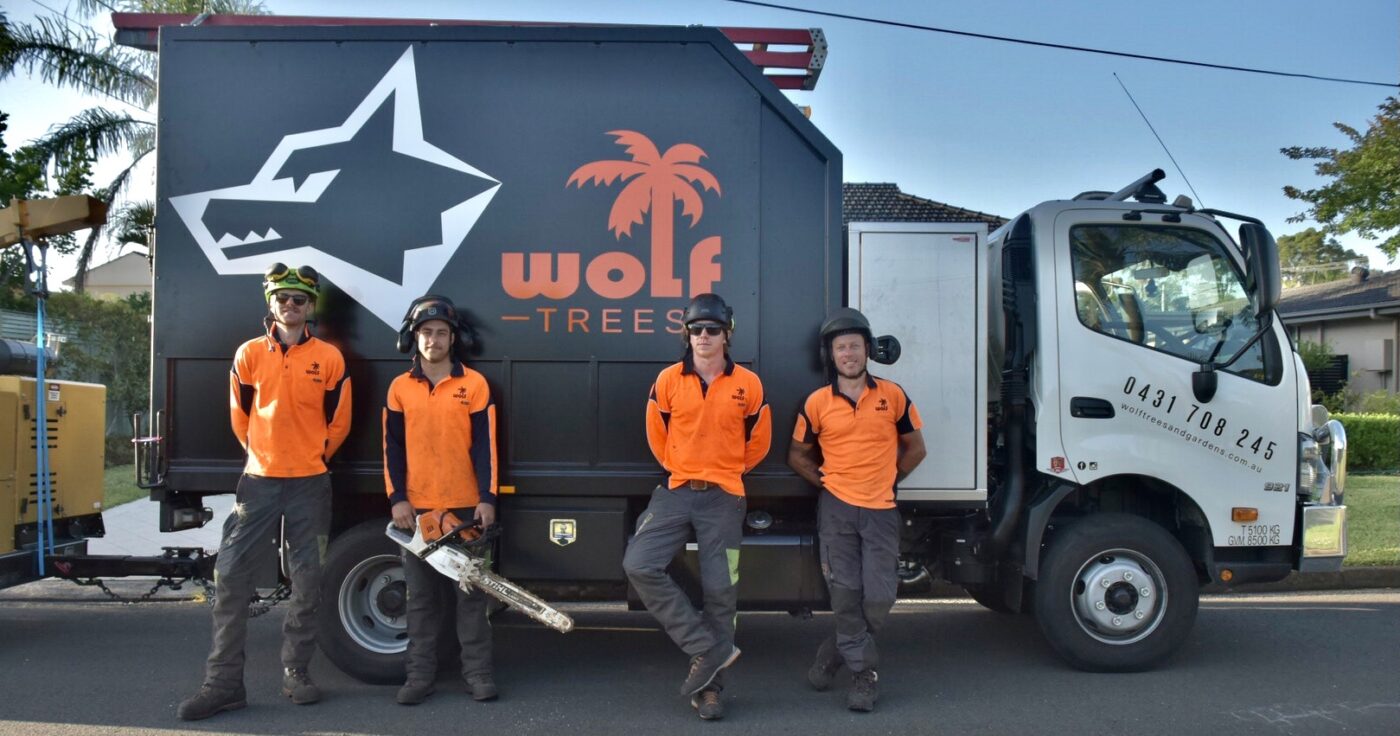 Jonnie has been in the tree removal and services industry since 2004. He previously worked as an arborist with one of the most popular tree cutting and removal services in the country before deciding to set up his own business.
Jonnie loves climbing and loves that every job is different. He enjoys solving the problem and looking for a way to get the job done efficiently and safely. A good day for him is when his customers are happy after seeing more space in the yard, or getting back some sun around their property. Or even just taking away a tree stump that's been giving them issues for ages.
"There is a bit of drama fascination involved in the job. People often can't see how a tree will come down safely without damaging any structures."
– Jonnie
Wolf Trees and Gardens have two arbor teams designed for all types of jobs. Our two-man crew with a ute and large trailer enables us to access small tight jobs, while our five-man crew with a truck and chipper focuses on handling the bigger stuff.
Call Jonnie for a Free Quote Now!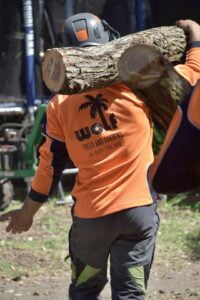 Testimonials