Call Jonnie today for an affordable & professional tree service
Most people don't think about tree removal in Maroubra too much – until they have a tree they need removed!
Whether it's obstructing your view, diseased or preventing you from building your new pool, if you need tree removal in Maroubra, you've probably discovered the challenges.
From getting permits to ensuring that your trees are removed safely, there's so much more to it than just taking a chain saw to it and hoping for the best!
Wolf Trees & Gardens are professional arbourists, which means we're trained to remove trees safely and with minimal disruption. We also have all the tools and equipment necessary, and we're fully licensed and insured for all your tree removal needs in Maroubra.
Speak to me, Jonnie, and I'll be there in 48 hours. All quotes are free.
18 meter Eucalyptus Tree gone in 9 secs
Services
Wolf Trees & Gardens has been providing a wide range of professional tree and garden services to clients in Maroubra and beyond for a long time.
We offer fast, friendly, and professional advice and comprehensive, competitive quotes. Our team is highly skilled, fully equipped, and very reliable, so you get the services you need, when you need them.
Tree Pruning
Even if you don't need tree removal in Maroubra, if you have trees, you probably need tree pruning services.
Over time, trees can become overgrown, sprouting too many branches. This means that the energy the tree produces needs to feed all those branches, and often, that results in a tree that is less healthy, with fewer flowers, and a lot less fruit. Professional pruning can breathe new life into your trees and help them grow!
Sometimes, our customers need our Maroubra tree pruning services for other reasons though. That often includes dropping leaves, fruit, and flowers in places they're not wanted, or restricting views or access. Whatever the reason you need tree pruning in Maroubra, Wolf Trees & Gardens can help!
Tree removal
Tree removal in Maroubra is a lot more complicated than most people think it is.
First, you need to make sure you have the right permits and that you're allowed to remove the tree. Then you need to have all the right tools, equipment, and safety gear, and know how to use them!
You'd better not be scared of heights either, because trees are removed from the top down.
Whatever the reason you need a tree or trees removed in Maroubra, it's much simpler to leave this job to the professionals.
Wolf Trees & Gardens has a fully trained, fully insured team of professional arbourists that can solve your tree problems quickly, affordably, and safely. So, leave your tree removal in Maroubra to the professionals!
Stump grinding
No one knows how much of a problem a tree stump can be until you've got one right in the middle of your lawn.
It makes mowing difficult. Trips people when they're not looking where they're going. Hurts toes when playing a game of lawn soccer and provides a comfortable home for all sorts of creepy crawlies.
The good news is that you don't have to live with a problem stump. Wolf Trees & Gardens offers a stump removal and stump grinding service that will remove the whole stump and turn it into a pile of wood chips faster than you ever thought possible. Removing and grinding the whole stump also means it won't grow back in future.
So don't live with stumps that reduce the usability of your backyard! Don't relocate your veggie garden or flower beds because there's a stump in the way! Go ahead and plan that new swimming pool! Wolf Trees & Gardens' stump grinding services make them all possible, with fast, friendly service and competitive pricing.
Call Jonnie for a Free Quote Now!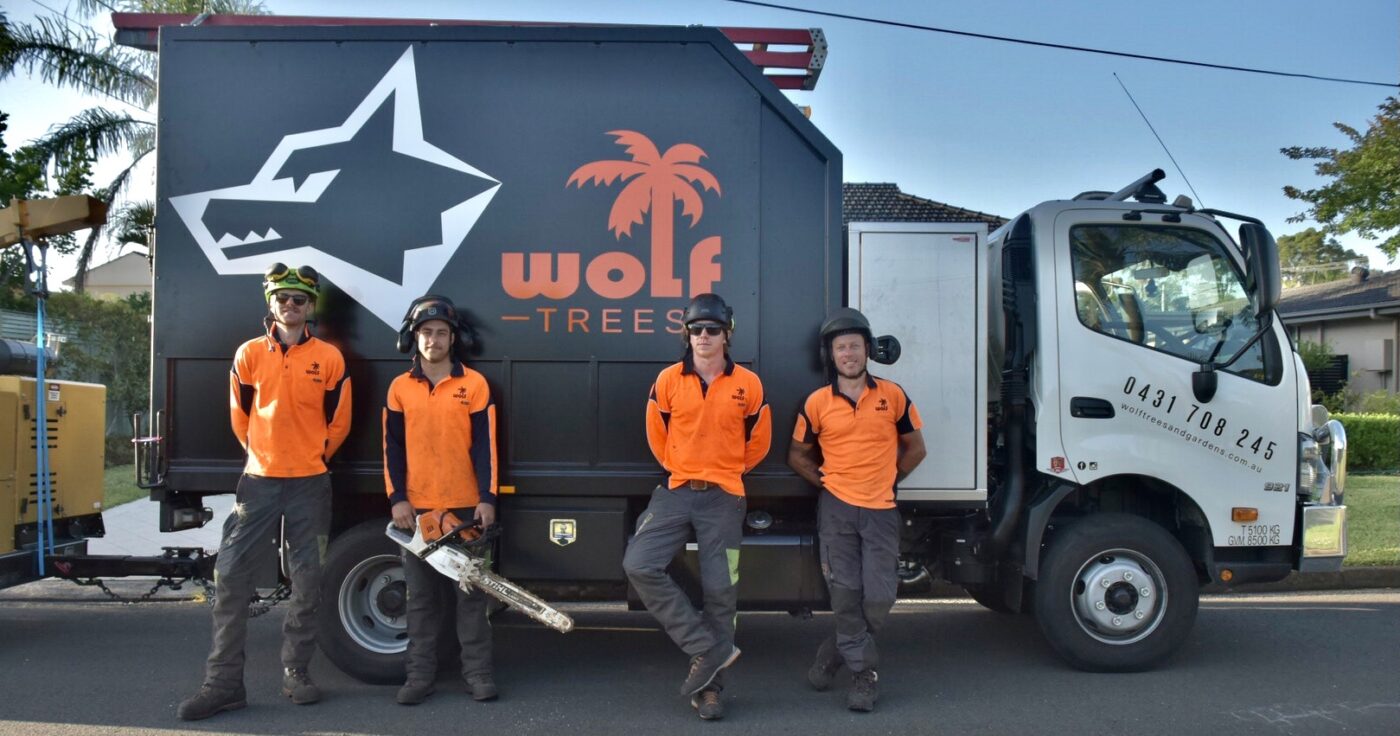 Next steps
1
Check with local council if permit is required
2
Call and ask Jonnie for a quote
3
You will receive a text message confirming a site visit to inspect
4
A formal quote to follow straight away with a copy of our qualifications and Insurances
5
Arrange a convenient time to book job in
6
You will receive text message the day before to confirming arrival time
7
Once Job is complete a thorough clean up is done, leaving the property clean
8
We will then walk you through what work has been done
9
Invoice will be sent, and payment can be made by internet transfer, credit card or cash
Client Testimonials
Call Jonnie for a Free Quote Now!