Call Jonnie today for an affordable & professional tree service
Welcome to Wolf Trees and Gardens, providing professional and reasonably priced tree service to Oatley since 2011.
Call Jonnie today for assistance with tree pruning, tree removal, and stump grinding in Oatley.
The Importance of Maintaining Trees on Your Property
If you are a property owner, maintaining your trees and land has many benefits:
Improves the appearance of your home or business
Creates better views and skylines
Increases the value of your property
Decreases wildfire risk
Protects structures from encroaching tree limbs and roots
Reduces roof cleanup from fallen leaves and twigs
Makes room and creates light for gardens and property interior
Eliminates habitat for unwanted vermin and insects
Removes safety hazards like falling branches
Call and talk to me, Jonnie to schedule your fast and free quote today!
18 meter Eucalyptus Tree gone in 9 secs
Services
Tree Pruning
Wolf Trees and Gardens provides tree pruning service to restore the beauty of your trees and keep them in their best health. You will be amazed at how this work transforms the look of your property, making it more inviting and enjoyable! And tree pruning also reduces many hazards and makes less work for you.
Do you have a tree that needs some crown lifting or thinning out? We can do that for you. We can perform height reductions and selective pruning. Additionally, Wolf Trees and Gardens removes palm tree seed pods and dead fronds, making your palm trees tidier, healthier, and less inviting to unwanted critters.
We're pleased to help with hedge trimming, topping, and side or face reductions too.
Tree Removal
Sometimes a tree cannot be saved, and it must be removed for a variety of reasons:
Storm damage
Disease or tree death
Infestation
Root or limb encroachment
Need for more sunlight
Renovation
Overcrowding
Removing a damaged or dead tree can be risky and is not a DIY job. We can remove trees safely and efficiently, sparing you the hazards and the headaches.
Stump Grinding
Old tree stumps may seem like a nuisance on your property, but they can actually be a problem or even a danger.
Why should you seriously consider getting rid of tree stumps on your property?
They take up space that could be better utilised for landscaping, outdoor dining, parking, and the like.
They can cause accidents when people run into them.
Stumps are a hazard to lawn maintenance equipment.
New, unhealthy trees can sprout from the old stump.
The disintegrating wood attracts insects.
Removing and grinding an old stump will make your yard look more attractive. You'll also enjoy a less hazardous outdoor space.
Call Wolf Trees and Gardens for Expert Tree Maintenance in Oatley
Rather than trying to do this work yourself, which can be time-consuming and dangerous, why not call a team of pros who has all the necessary equipment and expertise? Our client testimonials and ratings speak for themselves, and we're happy to come out and give you a free quote for our work.
Other benefits of using Wolf Trees and Gardens:
We provide free, fast quotes for all jobs within two business days.
Our team is fully insured and qualified.
We offer free cleanup, so you're not left with a mess.
All green waste is appropriately recycled.
You get great value for your money as a property owner.
No job is too difficult for us! We've built a reputation as the ones to call when tree service needs to be done in tight spaces or on properties with difficult parking. You can rely on Wolf Trees and Gardens to get the job done right every time for you in Oatley.
Call Jonnie for a Free Quote Now!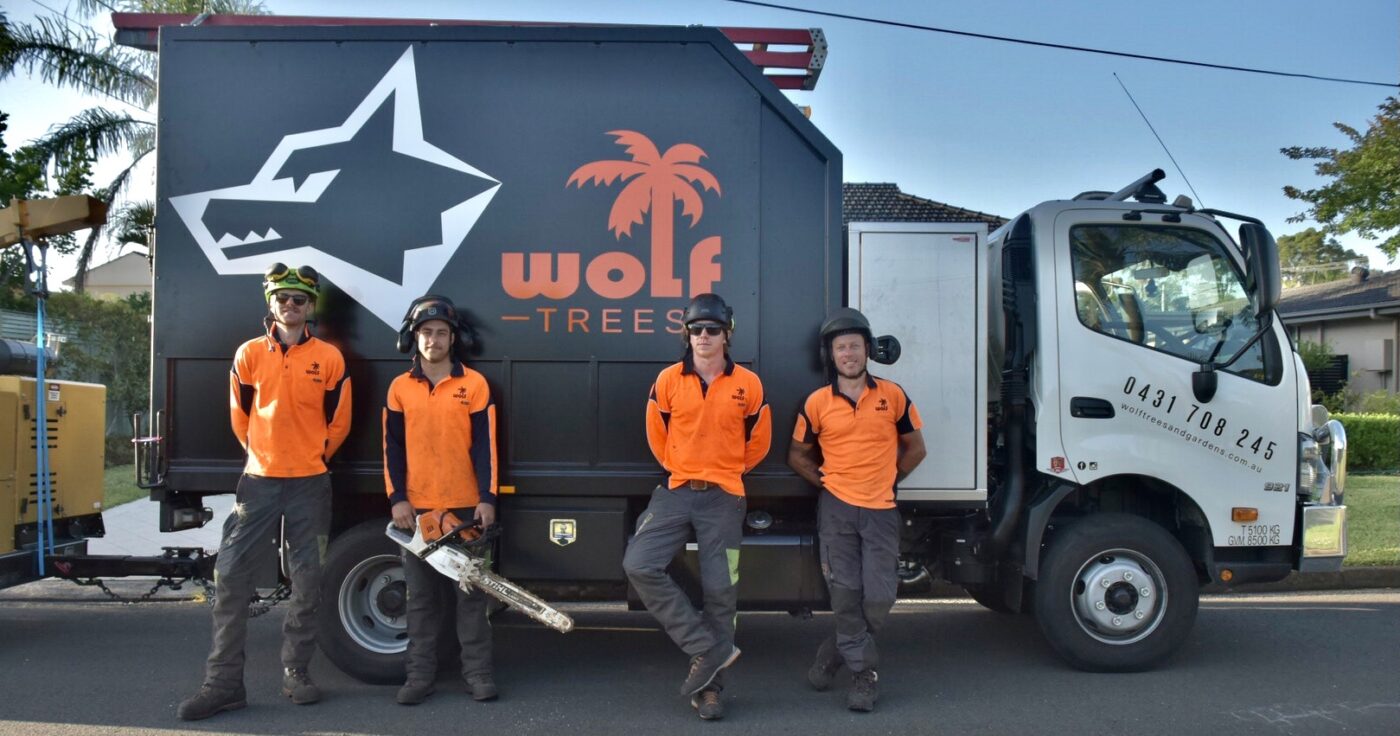 Next steps
1
Check with local council if permit is required
2
Call and ask Jonnie for a quote
3
You will receive a text message confirming a site visit to inspect
4
A formal quote to follow straight away with a copy of our qualifications and Insurances
5
Arrange a convenient time to book job in
6
You will receive text message the day before to confirming arrival time
7
Once Job is complete a thorough clean up is done, leaving the property clean
8
We will then walk you through what work has been done
9
Invoice will be sent, and payment can be made by internet transfer, credit card or cash
Client Testimonial
Call Jonnie for a Free Quote Now!