Call Jonnie today for an affordable & professional tree service
If you're in need of tree removal or tree cutting, call Wolf Trees & Gardens and ask to speak to Jonnie. I own and operate this company, and I'm extremely proud of the work I do in the Gymea area and in the surrounds. Since 2011, we've served the Gymea community with a wide variety of quality services. Additionally, we pride ourselves on giving a fast and completely free quote within two business days of the initial request!
There is no job too large, small or difficult for our professional, knowledgeable and fully licensed staff to handle. We can take on areas with smaller trees, properties with difficult parking areas or townhouses with restricted access. No matter the problem you're having with the trees on your property, we're ready to help. We are dedicated to going above and beyond for our customers and exceeding their expectations every time they call us out.
Additionally, Wolf Trees & Gardens is a very green and eco-friendly company. We recycle all of our green waste materials at the project's completion date, and we offer completely free cleanup that leaves you with a spotless area that's ready for the next chapter. We work very quickly to complete all of our projects with 7 to 10 days, and we give our clients excellent value for their money.
If you're in Gymea and you need tree removal, tree pruning or stump grinding, we're the company you can count on again and again. We invite you to come and see what it's like to have a company work for you that treats you like family!
Call and talk to me, Jonnie to schedule your fast and free quote today!
18 meter Eucalyptus Tree gone in 9 secs
Services
Tree Pruning
Do you have dead or dying branches that are a hazard in your yard? Perhaps they're obscuring the sunshine. Or, maybe you have an insect infestation issue that you just can't get rid of. If so, give us a call at Wolf Trees & Gardens!
Our friendly and professional staff have the hands-on knowledge and industry experience to prune the trees on your property quickly. First, we'll come and take a look at your problem tree and the surrounding trees before we make a recommendation. We'll then get to work pruning any problem areas or branches, and this leaves you with a safe yard to enjoy with your family.
Tree Removal
Is there a problem tree that you would like to have removed in Gymea? Whether your tree has an insect infestation, decay or severe damage due to recent storms, they're too close to your existing structures, or you have renovations planned and they're in the way, we can remove them.
Our staff excel at all forms of tree removal, and we have years of experience to ensure that we're fast and efficient during the removal process. We'll come to your property, remove the tree or trees and do a complete cleanup of the site before hauling the recyclables away. You'll be able to start your renovations or simply enjoy your yard as soon as we finish.
Stump Grinding
Stumps are unsightly, and they can be a nuisance item in the long-term plan for your yard. They take up space that you could use for a fire pit or other entertainment purposes, and they're at attractant for insects.
We bring the knowledge, experience and equipment to safely and effectively remove any stumps you have in your yard. We'll grind the stumps down, so they're no longer a hazard for your yard equipment, and we'll handle the mess as well.
Call Jonnie for a Free Quote Now!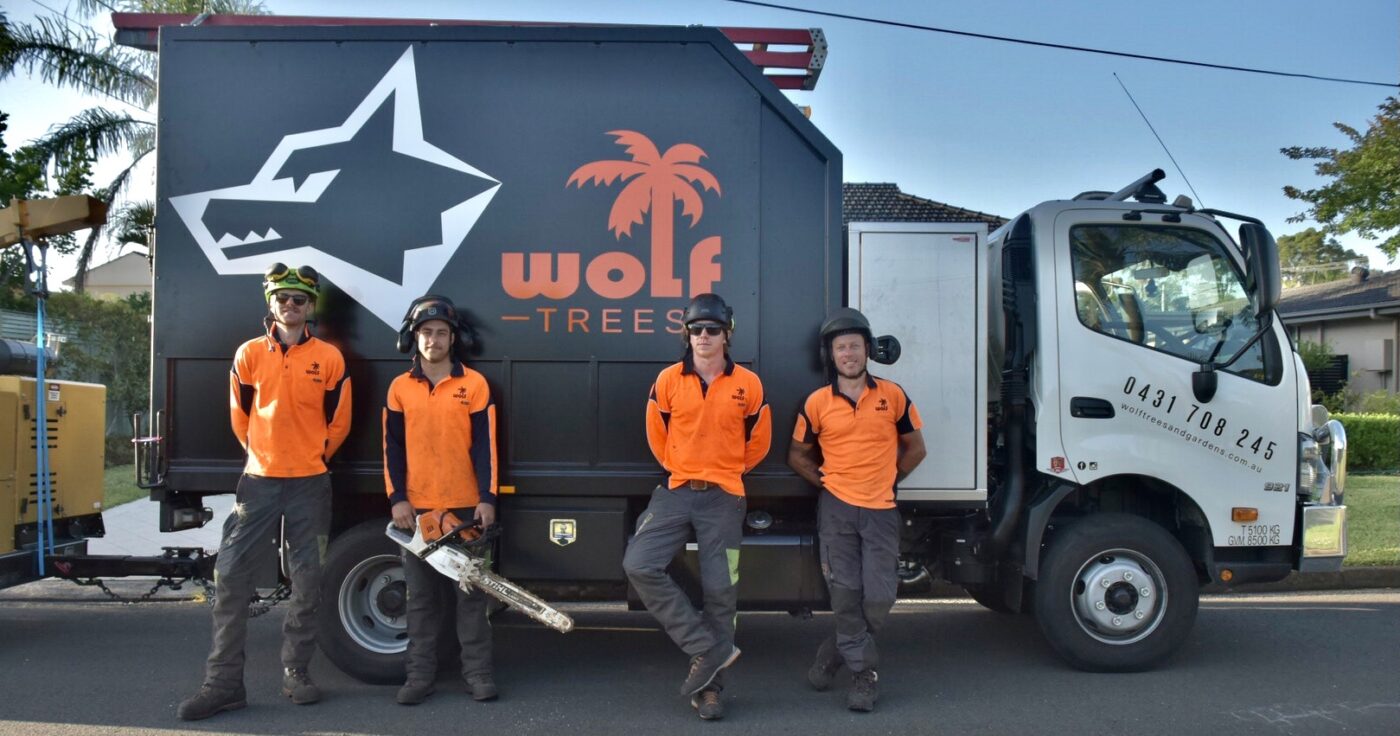 Next steps
1
Check with local council if permit is required
2
Call and ask Jonnie for a quote
3
You will receive a text message confirming a site visit to inspect
4
A formal quote to follow straight away with a copy of our qualifications and Insurances
5
Arrange a convenient time to book job in
6
You will receive text message the day before to confirming arrival time
7
Once Job is complete a thorough clean up is done, leaving the property clean
8
We will then walk you through what work has been done
9
Invoice will be sent, and payment can be made by internet transfer, credit card or cash
Client Testimonial
Jonnie has been great through the process of quoting, booking and getting the job done.. Easy to deal with, on time and reliable. I've already booked him for another job.
– Justin L

For tree removals, stump grinding and tree pruning throughout Gymea, call Jonnie at 0431 708 245! We'll get you your fast and free quote within two business days!
Call Jonnie for a Free Quote Now!