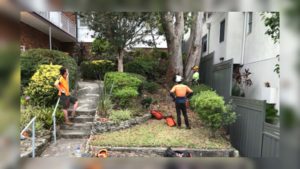 In June 2017, the Sutherland Shire Council relaxed some of its tree removal regulations to allow private property owners more control over the vegetation on their property. These new regulations walk a fine line between protecting both the area's magnificent canopy and its residents' properties.
Council advised residents to familiarise themselves with the new statutes to make sure any planned landscape changes will comply with the rules. Here's a rundown:
Identify Protected Trees
Protected trees are those necessary to maintain the region's delicate canopy and remaining natural vegetation. They include:
1. Trees with large diameters: Single or multi-trunked trees that have diameters of 100 millimetres or more at a location at 500 millimetres above ground level fall under this category.
2. Bushland vegetation: Council defines bushland vegetation as a) any remnant of the land's natural vegetation, including mangroves and b) altered vegetation that represents the structure and flora of the area's natural vegetation. According to the statute, this applies to all herbaceous species, shrubs, and trees of every size.
3. Trees near creeks or watercourses: Trees that are growing within four metres of watercourses remain under protection. These trees prevent erosion, which can affect not only the Shire, but also areas downstream as well.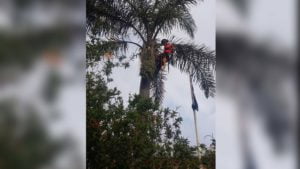 Know What You Can Prune or Remove without Council Approval
Pruning
On private property, you do not need approval to do the following:
Prune 10 percent or less of the tree canopy, but only once during a calendar year
Prune a branch that extends over a residence's roof to the gutter line
Specific Species Allowed without Permission
Council has provided a list of other trees that you may remove without Council's permission. Make sure, though, that the tree is not of heritage significance before you remove it. These include:
Queensland Silver Wattle
Golden wreath wattle
Box elder
Bunya Bunya Pine
Clumping Bamboo
Sawara Cypress
Camphor Laurel
Cumquat, Grapefruit, Lemon, Lime, Mandarin, Orange (edible species)
Brunnings Golden Cypress
Leyland Cypress
Pencil Pine or Italian Cypress
Loquat
Coral Tree
Weeping Fig
Rubber Tree
Silky Oak
Large Leaf Privet
Small Leaf Privet
Liquidamber
Black Mulberry
African Olive
Canary Island Date Palm
Fishpole Bamboo
Black Bamboo
Radiata Pine or Monterey Pine
Apple, Crab Apple, Nashi Fruit, Pear, Quince (edible species)
Lombardy Poplar
Apricot, Cherry, Nectarine, Peach, Plum
Black Locust
Umbrella Tree
Cocos Palm
If you aren't sure which type of tree yours is, contact your tree removal company. They can identify the tree and help you remove it.
10/50 Clearing Legislation
This legislation permits property owners within a 10/50 clearing entitlement area to remove the following vegetation without permission:
Trees that are within 10 metres of a home
Shrubs and other underlying vegetation (except for trees) within 50 metres of a home
If you're not sure if your property falls under this category, you need to contact the Rural Fire Service to see if your property is covered and whether there are other conditions you must meet before you begin to clear. Phone them on 1800 679 737.

Know What You Cannot Remove Without Council Approval
If you need to remove—or even prune—a tree that does not fall under Council's stated guidelines, you need to lodge an application with Council. To maintain the Shire's canopy for the next generations, you will need to plant replacement trees at a 4:1 ratio. Council will notify you about their requirements for replacement plantings when they approve your application.
Pruning applications will not require a fee-only approval. Tree removal applications will incur a $154.00 fee.
When You Use a Consulting (Private) Arborist
If you hire a qualified arborist, you can provide his or her report to support your application. This will reduce the cost of your application to $35.00, as long as a Tree Risk Assessment Qualification (TRAQ) report is included.
Consulting arborists should have the following qualifications:
ISA TRAQ approved (required)
Membership in a professional association such as the Institute of Australian Consulting Arborists (IACA) or Arboriculture Australia (recommended)

Know What to Do In Case of Storms or Other Emergency Situations
In emergencies or after a storm, report storm damage to trees to the SES. The agency maintains a 24-hour helpline for your convenience. Call them on 13 25 00 for help

Know Where to Go for Help with Your Trees
Choose a tree management company that has a wide range of experience in providing eco-friendly tree removal and pruning services to residences and businesses in the Shire. To learn more about these regulations and how they impact your property management, contact the expert tree management team at Wolf Trees and Gardens today.